生 命 如 鏡
Scale : 10m  x 16.5 m, 11m x 17.5m
Location :Kaohsiung City Lingya District



The lion dance mural work created at the 2019 Lingya International Street Art Festival. This mural is inspired by the lion dance. I want to visualize this folk activities in Taiwan, and make the lion dance a real creature, summon it to the city let it guard the people there. Thanks to the assistance of the Kaohsiung Lingya District Office to help complete these two 5-story murals.


於2019苓雅國際街頭藝術節創作的舞獅壁畫作品,
這個作品以舞獅作為靈感,我想要把台灣這樣的民俗活動具象化,把舞獅塑造成一個真實存在的生物,召喚到城市裡守護那裡的人們。
感謝高雄苓雅區公所的協助下才能完成兩棟5層樓高的作品。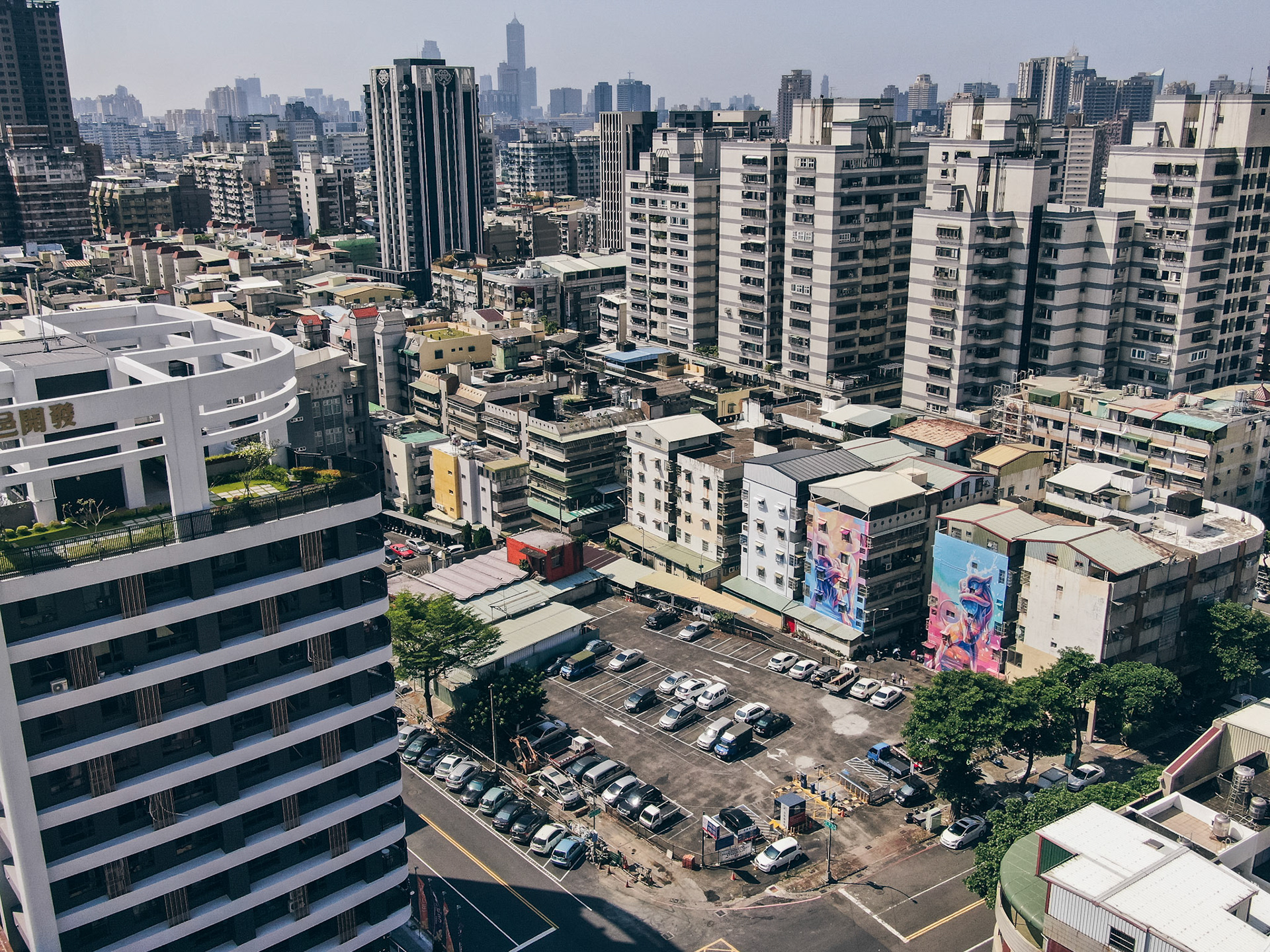 "Lion dance" is Taiwan's traditional culture. It is most common in important festivals or temple fairs. It has the meaning of exorcising evil spirits, avoiding evil, praying for good luck, and celebrating auspiciousness. Nowadays, it is most common in temple fairs, and you can occasionally see it at the opening of new residences and shops, because the lion dance represents the "auspicious and good luck".
「舞獅」是台灣的傳統文化,在重要節慶或廟會最常見,具有驅邪、避凶、 祈福、吉慶之意義。 現今則在廟會中最常見,新居、商店開張偶爾也可以見到, 因為舞獅代表『祥獅獻瑞』討吉祥。

​​​​​​​
The lion is an offering from the Western Regions. It is said that he is a bodhisattva's mount. Whenever there is a celebration, people always dance them and pray for the blessing of the gods. The forehead mirror on the head is where the lion's soul lies.

同時獅子是來自西域的供品,傳說他是菩薩的坐騎,每逢喜慶之時,人們總愛舞動牠們,祈求神明庇佑,頭上的額鏡是獅子的靈魂所在。






"Life as mirror, we become what we see".


During the two weeks of continuous creation, the help and attention of many local people made us feel the warmest kindness. In Taiwan, street art may not be a mainstream creative form, but I hope to continue to engage and interact with people in this way, so as to increase urban aesthetics bit by bit and change people's aesthetic values.


連續創作的兩個禮拜裡的過程,受到許多當地的民眾的幫助和關注讓我們感受到最溫暖的人情。在台灣也許街頭藝術不是主流的創作形式,但能我希望持續透過這樣的方式讓民眾參與和互動,進而點一滴的去增加城市美學,並改變人們對審美的價值觀。