RECALL & AFRESH
義大利龐貝城街頭藝術節


Location : Pompei Street Festival


The inspiration of this piece comes from the Ashe Dog in the Pompeii ruin, and I want to bring this former story to life through my art. The movement is transformed from the original curled stance to the jumping forward stance.
​​​​​​​​​​​​​​
這幅作品的靈感取材自龐貝古城遺址的灰燼狗,我想透過藝術作品來重現這股從前的生命力。將原來小狗捲曲的動作轉化為跳躍前進的動態。象徵從束縛中重獲新生。

​​​​​​​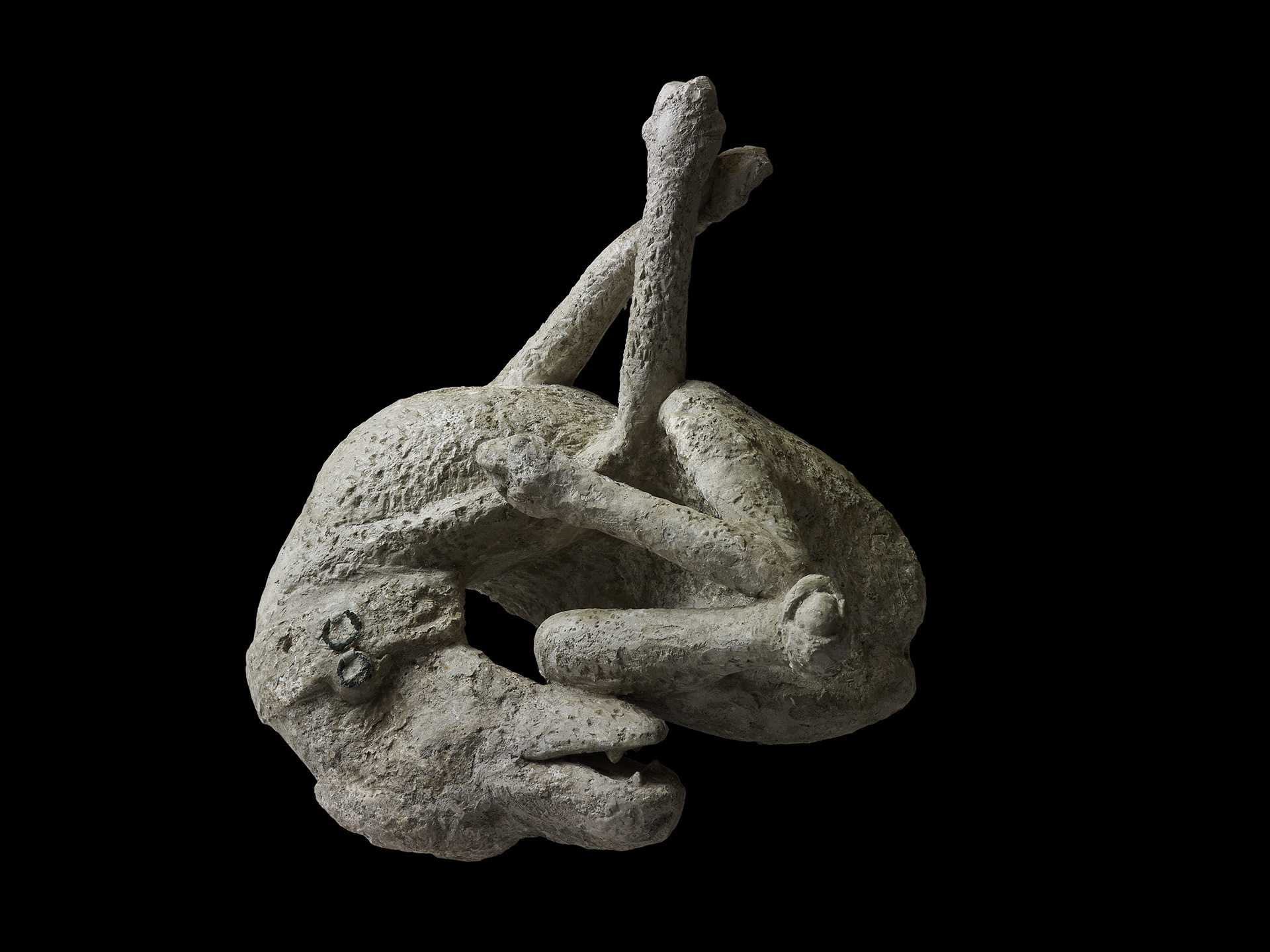 Discovered on November 20, 1874. This dog is a guard dog, had a collar around his neck and was tethered to a post in the home. This caused it to be unable to escape at the beginning of the eruption, with its twisted body showing it was struggling to break free and finally dying a painful slow death.


龐貝灰燼狗被發現於1874年11月20日。這條狗是一條看門犬,牠的脖子上有一個項圈並被拴在住家的一根柱子上。這導致牠在火山噴發開始時無法逃跑,扭曲的身體顯示出牠正在努力掙脫並最後死於痛苦的緩慢死亡。



Created in the festival, this piece took about 4 days. Located on the side wall of the Pompei school, each artist created and linked the works in their areas.

在藝術節期間創作,這面作品總共費時4天。位於龐貝城小學的側圍牆,由各個藝術家認領各自局部的範圍並將作品串連起來。





The Pompeii Street Festival is a large-scale event consisting of street art, music and film festivals, lasting 3 days, 15 concerts, 32 murals, and 12 films.  Nearly 100 artists work together and create different styles of art surrounding the famous ruins of Pompeii, each mural present and continues the story of Pompeii from 2,000years ago.
龐貝城街頭藝術節是一個由街頭藝術、音樂、影展所組成的一個大型活動,為期3天,15場音樂會、32面壁畫、12部電影。加總起來有快100位藝術人在這裏一同創作,從著名的龐貝城遺址為中心,透過不同風格的藝術家的創作圍繞這座古城,每幅壁畫都呈現並延續了2000年前龐貝城的故事。





Encountering all the people and things here is an unforgettable experience. Although it is difficult to describe in words, the most profound feeling is that Europeans have a high degree of appreciation and participation in art. Different audiences have different ways to experience it. Some people will talk to me about what you see or feel in the work, some people send pizza, lemoncello, espresso, some people even come to see the progress of the mural every day, even if met people who don't speak English, they still try to communicate in his language. This journey has made me see the value of art again. Artists provide a different perspective to the world.  When different perspectives mixed together, It is the way we creating a culture.
這裡遇到所有的人事物都是很難忘的經驗,雖然難以用言語形容,但感受最深刻的是歐洲人對藝術高度的欣賞和參與,不同的觀眾也有不同種去體驗的方式,有些人會與我談論在作品裡看到或感受到了什麼,有些人則是送披薩、送檸檬甜酒、濃縮咖啡,有些人甚至會每天來看作品的進度,即使遇到了不會英文的民眾也試著用他的語言和你溝通。這一趟旅程讓我重新看見了藝術的價值,藝術家們為這個世界提供了一個不同的觀點,當不同的觀點彼此混合產生的爆炸,就是我們創造文化的一種方式。





When people or children approach the wall it becomes another story, about the origin of Rome - the she-wolf feeding her baby, symbolizing the establishment of a new civilization from the old world.


當人們或孩子走近這面牆時會觸發另一故事,關於羅馬的緣起 - 母狼哺嬰,我希望這個作品也能夠象徵從舊世界到新文明的建立。





" Civilization Is A Fragile Thing, But Life Isn't."
​​​​​