RIVERINE


2020 - 水 邊
Location : 
Keelung River 5th evacuation gate



"Taipei's New Story - The Story of Taipei River"
 It's a project inviting ten different designers/artists to make Taipei city's river embankment an urban picture book that tells the local culture.With those unique creative styles of each designers and artists, we create an urban aesthetic that combines local stories.


《 臺北新畫堤 ─ 臺北河堤故事 》透過邀請不同藝術家在深度人文匯集、地景地貌的蒐集與統整,並運用美感與專業將每一處河堤成為訴說地方文化的城市繪本。本企劃改變了以往公家機關施作堤壁時主題單一且與四周環境景觀不和諧的情況,藉此次計畫將全臺北市的堤壁串聯起來。邀請了十位設計師共同參與,借助設計師與藝術家獨特的創作風格,創造出結合地方特色的城市美學。




When the sun falls at noon, the leaves will reflect the appearance of water waves on the wall, and the whole work will present the atmosphere of sinking in the water, just like the appearance of the riverside flooding through the trees.The time when the water waves appear: 11 am to 1 pm.


當中午陽光灑落時,樹葉會在牆上映出了水波的樣子,整幅作品會呈現沉在水裡的氛圍,如河濱大水淹過樹叢的樣子。出現的時間:早上11點到下午1點。




Through inspections and interviews with local elders, they mentioned that in the age when there was no embankment in this area, Xindongli was a place prone to flooding. The water would rise over the turf and trees, and when the river recedes, the residents will invite each other to catch fish. These pasts are deeply engraved in the memories of the elders.


透過與當地耆老訪談,了解在當地還沒設置堤防的年代,新東里附近是容易淹水的地方,河水暴漲時會漫過草皮,而當河水退去時居民會互相邀約去河邊抓魚,這些過往深深地刻劃在長輩的記憶裡。
Depicting the special memory on the wall, I chose to make the mural present the theme of "Riverine". Through their hands, we may be able to see how people in Xindongli interacted with the river. I wonding this scene will bring people back to the good times with the river in the past.


我想把這段特別回憶描繪在牆上,因此選擇讓整幅壁畫呈現了"水邊"這個概念。透過他們的手,我們也許可以看到從前新東里的人們如何與河流互動。希望這樣的場景帶人們回憶起昔日與河水美好的時光。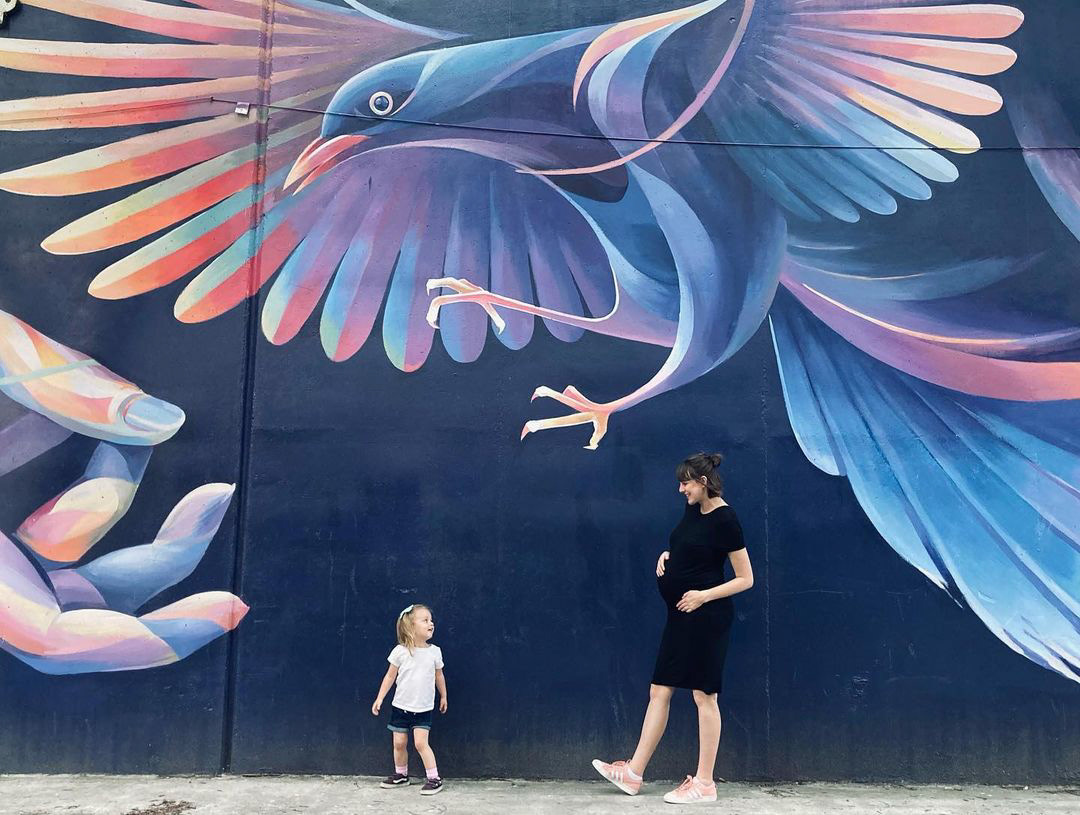 Water in the trees and the trees in the water. we stirred between the water and forest, catching  fishes,  turtles, and clams.That's the waterside that you and I are familiar with but not used to. At noon on the day,  fickle flood reflecting rippling waves.

河水蓋過樹叢,水在樹裡,樹在水裡。我們在水裡林間攪動,吊車子、抓大魚、養烏龜、摸蛤仔。那是你我都熟悉卻不習慣的水邊。日正中午是善變的汛潮,映照蕩漾。




 


"Water Will Flow And Lives Will Let Go."​​​​​​​​​​​​​​